About Us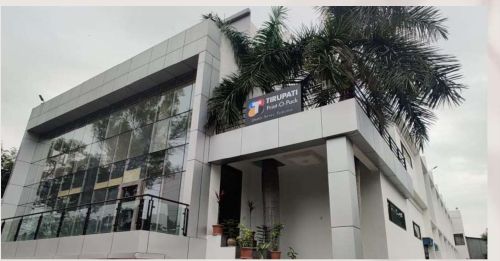 Established in the year 1985 under the leadership of Mr Gajendra Sancheti - Tirupati Print-Ó-Pack since its inception has been soaring new heights. Since inception Tirupati Print-Ó-Pack has been working very closely with the Pharmaceutical Industry. With state of the art machinery and equipment we can deliver a colossal range of substrate from 25 microns to 300gsm.
Printing Labels in Roll Form, Labels in cut form, Shrink Labels, Leaflets and Box cartons has been our forte.

We also specializes in printing other commercial jobs. Our operations are closely monitored by industry leading technicians who have certified us for our good manufacturing practices. Our clients motivate us to do more their passion in what they do moves us to constantly evaluate our process to raise the bars of quality and efficiency. This is why we believe in adapting ourselves with the Changing Market, Upgrade Quality Control, Employee Training and Investing in latest technology

We are expanding, We are growing only because our team is bound by their passion to put in " The Detail" that makes the difference between a company and a brand.

Journey so Far - 37 + Years of Experience
GMP Certified
ISO 9001:2015 Certified
75% Repeat Customers
Expanded from 5,000 Sq Ft to 24,000 Sq Ft.
150+ Happy Customers
Directors Desk
A man of values and principles - Mr Gajendra Sancheti - believes that customers are partners in your mission & that's why Tirupati Print-Ó-Pack abides by it's words of world class quality combined with timely delivery and economic solutions, which are the key factors that customers look for while selecting their print partners.

In his opinion Customer Service, Product Quality & Customer Satisfaction should be the ultimate goal in running any business and Tirupati Print-Ó-Pack has it all.
Key Highlights
Established in the year 1985
Business Mantra : Quality, Service and Perfection
Central India's leading printing & packaging houses providing services across PAN INDIA locations
Machinery which can print in 1 colour, 4 colour and 8 colour on a substrate ranging from 25 microns to 300 GSM
Workspace expanded in a sprawling area of 24000 sq ft with skilled individuals
75% Turnover - Repeat Customers (Pharma Sector)
25% Turnover – Other Sectors
Printing & Packaging solutions For
Pharmaceutical Industry
Food & Beverage
FMCG